The Watermeadows Project
The Brief
The brief was to create a user friendly guide on the history and the workings of the water meadows along the Wylye valley, near Warminster, Wiltshire.
Filming
As part of the project we filmed a number of local experts including archaeologists and historians who explained the early evidence for the control of water from the prehistoric period right through to the 17th century creation of the water meadows.
Educational Interactive
We also created an educational interactive which included a 3d animation sequence showing how the water meadows operate. This helped to demonstrate the history of these systems and explain how they operated, to younger audiences – this helped to ensure that younger members of the community were able to engage with the heritage.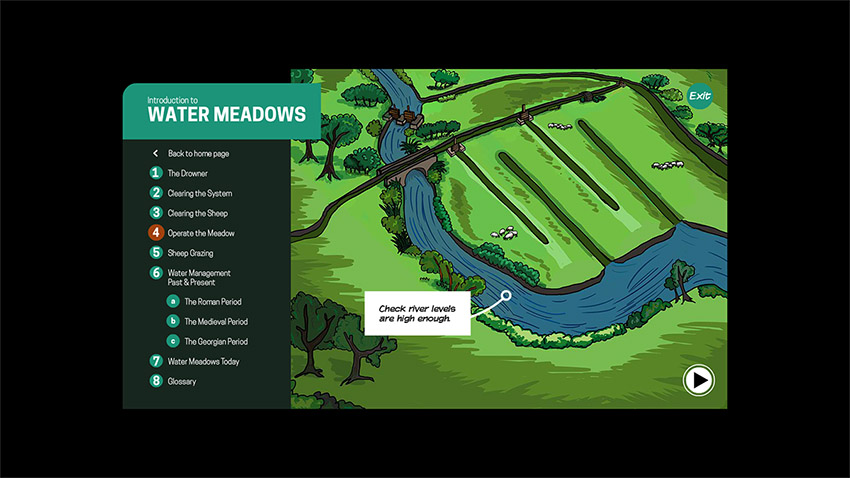 Spotters Guide
We also created a visual spotters guide which could be downloaded and used when out walking along the river. The guide provided a visual references as to what to look out for when out on a walk.
Your Project
In addition to all of the above we can also provide the content in other forms such as a responsive website, printed booklet/catalogue, large format prints for exhibition display and more. Call us now on 07974 675834 or email at mail@artefact-it.com to discuss your project ideas.