Green Screen Video Creation
By using a green screen, we can superimpose you onto virtual background, allowing you to create a dynamic and visual interpretation for your audience. From archive images to cartoon illustrations, the use of a green screen enables you to take your subject anywhere in the world and provide a new and visual way of sharing our heritage.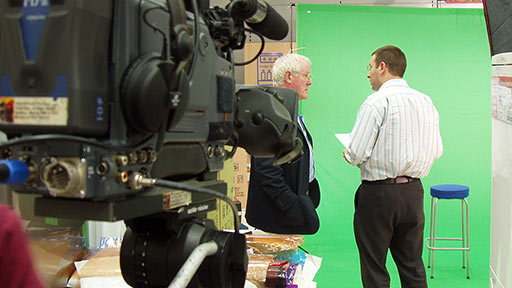 Watch as Dr Hadrian Cook takes you through the running of a water meadow.